Top-Innovator 2021


Le Bihan receives the TOP 100 award for the 3rd time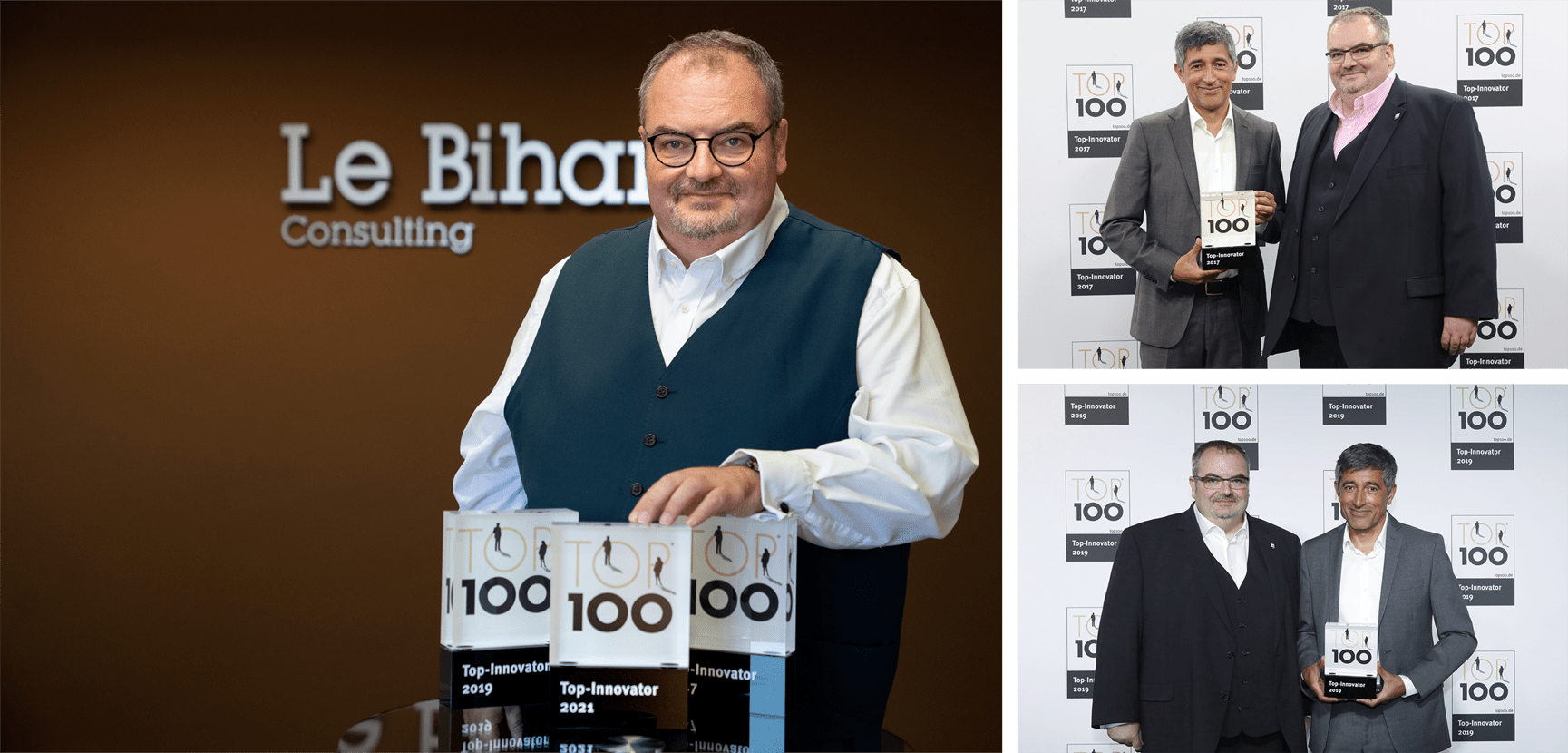 Learn more
Consulting for theory and practice 
The methodical optimisation and technical realisation of project management, coupled with the evaluation of project management software, are the USP of Le Bihan Consulting GmbH. In 2020, their innovation-oriented top management introduced a new consulting tool to accompany the long-term development and digital transformation of companies. Special software is used for their own innovation processes, as well as an idea manager and idea voting including team discussion. 
Close
Top-Innovator 2019 –

For the second time already, Le Bihan Consulting GmbH has been crowned Innovation Leader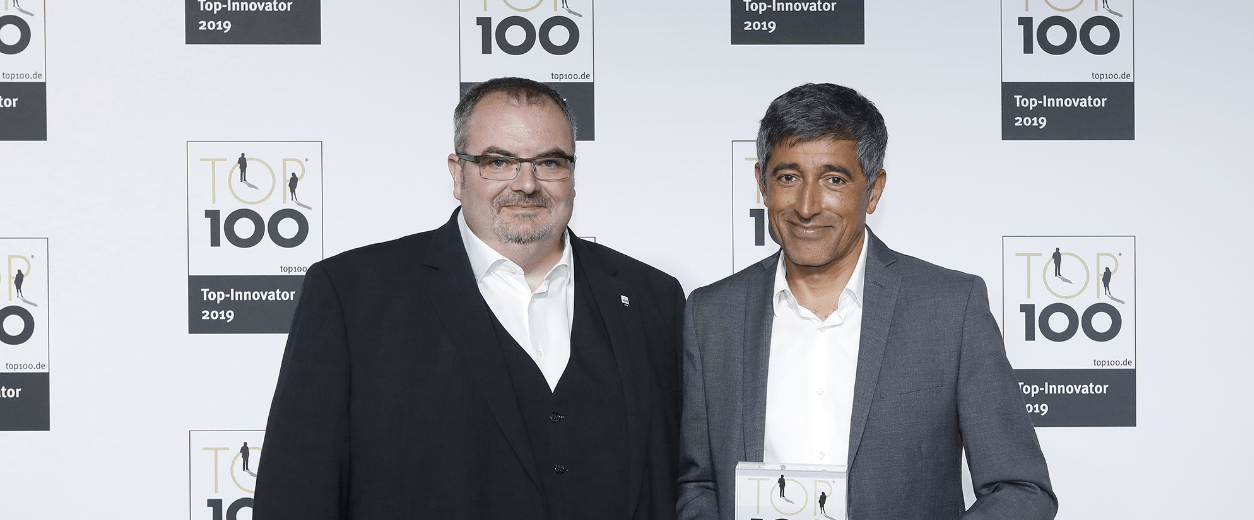 Learn more
For the second time already, Le Bihan Consulting GmbH has been crowned Innovation Leader in the "TOP 100" innovation competition, the prize being awarded by the competition's mentor, Ranga Yogeshwar, and its scientific director, Prof. Dr. Nikolaus Franke, in the Jahrhunderthalle in Frankfurt-on-Main. From a systematic scientific analysis of around 120 parameters, TOP 100 evaluates the innovation management of small and medium-sized companies. In this independent selection process, Le Bihan stood out as having excelled in its innovation success.
"Innovation means unrest. The Top 100 companies hence create new products, new services, you business models, and new processes on a continual basis. To become an innovation leader one must resolutely orient one's company as a whole towards one's innovation goals", explained Franke, commenting on the competition's outcome.
Le Bihan Consulting was lauded for its unique services offering, whose know-how is not only essential to customers but also to partners in contributing to their project success.
For example, successful implementation of a project management software solution is essentially determined by whether its functions and features match well with the customer's internal processes. To assess this key factor, the company must have knowledge of the suitable software programs available and have an understanding of the operational procedures involved. Le Bihan Consulting is at home in both of these fields.
Close
Top 100 – Innovation Award 2017
Le Bihan Consulting as innovation leader
among German medium-sized companies.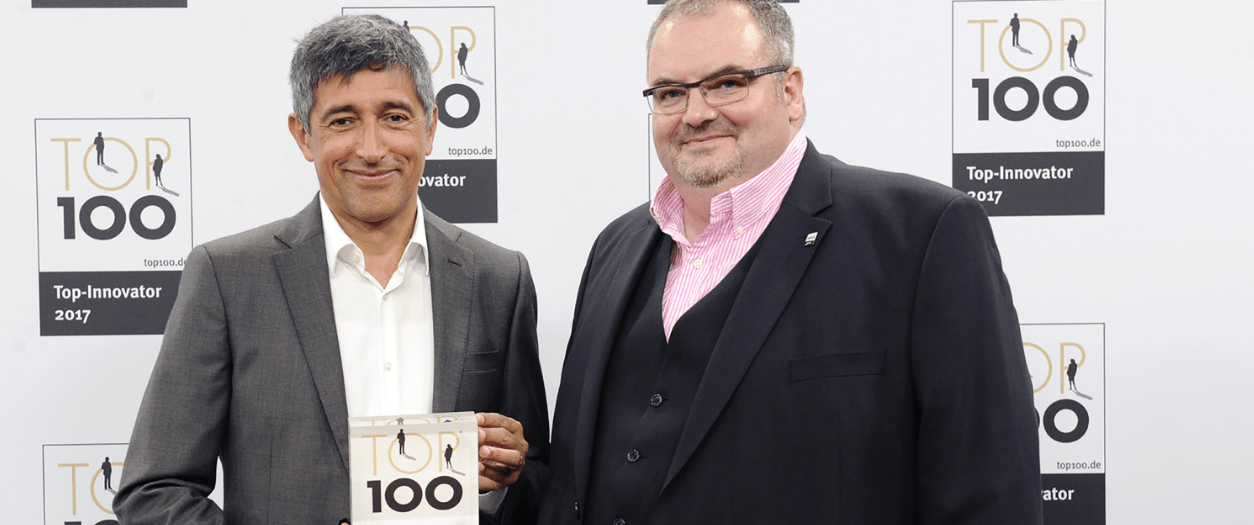 Learn more
Le Bihan Consulting has this year won an award as a leading innovator of the German Mittelstand. This was preceded by our participation in a multi-level, scientifically demanding selection process under the auspices of Prof. Dr. Nikolaus Franke, who evaluated the innovation management and innovation success of the various companies.
Ranga Yogeshwar handed Le Bihan Consulting its award on the occasion of the German Mittelstand Summit held in Essen on 23 June 2017. The mentor of the innovation competition is well aware that the path to such success is not always easy: "Successful innovators frequently find themselves facing headwinds: they change processes, break the rules in their respective sector, experience setbacks, and nevertheless venture to do something new. They keep at it, driven by their conviction of being able to improve. That's what sets them apart."
"Innovations especially thrive in an environment where thinking outside the box is not only permissible but even encouraged", is how CEO Thomas Brunschede describes the approach to innovation at Le Bihan Consulting. As a leading German consultancy, first founded in Paris in 1986, this top innovator offers holistic project management solutions to help its customers optimise their processes.
TOP 100: the competition
Since 1993, compamedia has been giving its TOP 100 award to medium-sized companies in recognition of their particularly innovative strength and above-average innovation successes. Scientific direction at the company has been under the auspices of Prof. Dr. Nikolaus Franke since 2002. Franke is a founder and executive board member of the Institute for Entrepreneurship and Innovation at the Vienna University of Economics and Business Administration and a guest researcher at the Massachusetts Institute of Technology (MIT). The science journalist and TV presenter Ranga Yogeshwar is a mentor of the "TOP 100" competition. Its project partners are the Fraunhofer Society for the Promotion of Applied Research and the German Association for Small and Medium-sized Businesses (BVMW). Als Medienpartner begleiten das manager magazin, impulse und W&V den Unternehmensvergleich. More Infos here www.top100.de.
Close